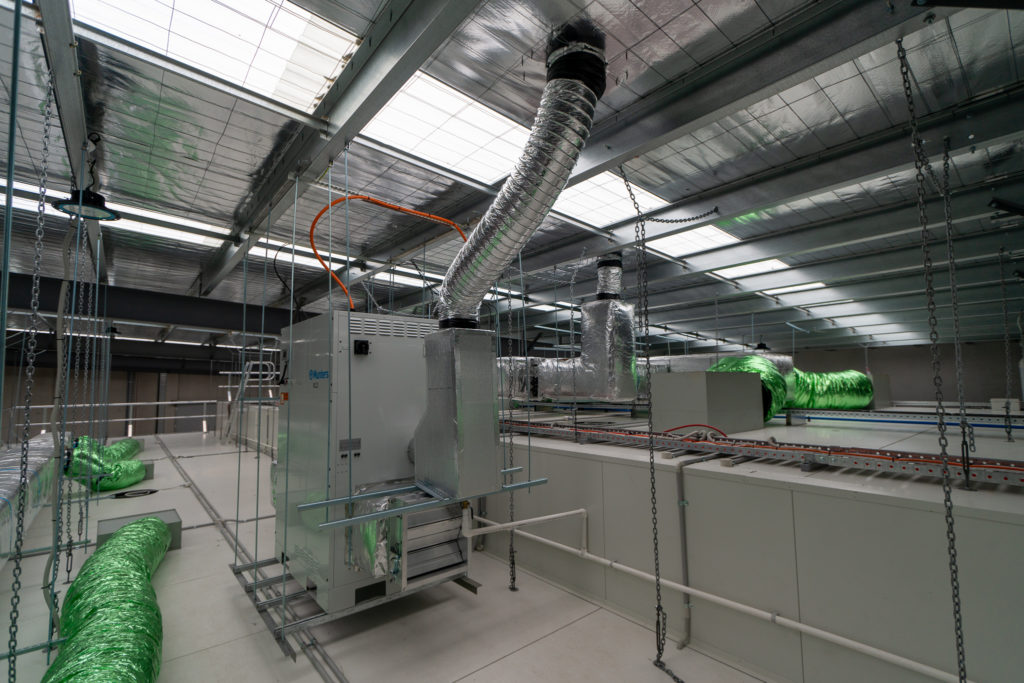 Chatfield OzCool has a long working history with Total Coolrooms, a company that builds and designs cool rooms for a variety of complex projects. So, when Chatfield OzCool were approached by Mike from Total Coolrooms, to assist with a specialised project for their client, Optipharm Pty Ltd, it was a great opportunity for Chatfield OzCool to put their years of experience to use, and come up with a unique, tailored solution.
Who is OptiPharm?
OptiPharm is the parent company of Optislim: a well-known brand that produces a range of nutritional products to aid with weight loss. OptiPharm required new cool rooms for packaging their powdered products, so the cooling requirements and ambient air conditions in these clean rooms had very specific requirements.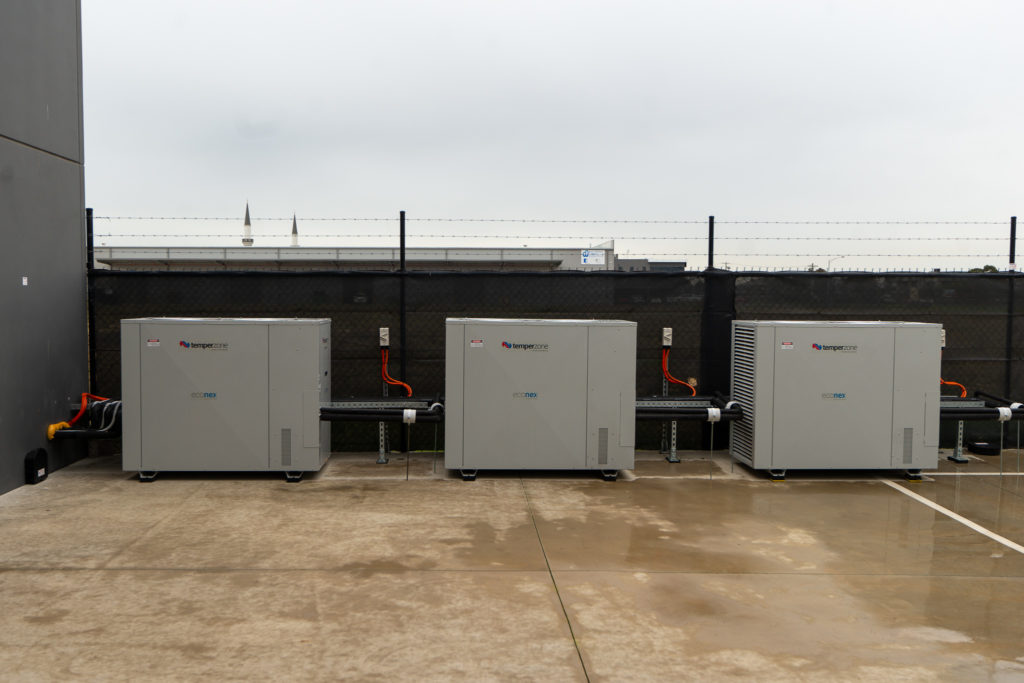 Unique factors in this project
· The sheer size of the cool rooms (ceiling heights over 5.5M high) was the first consideration when determining the best equipment to be installed.
· As these packaging clean rooms would be used to package milk powder, the air conditioning solution had to be efficient, without creating too much airflow in the room, so as to maintain positive pressure and prevent airborne contaminants from entering the packaging.
· The condensers needing to be located some distance from the cool rooms meant that a large volume of pipework, power and control wiring were required.
· The need to keep the rooms at 30% relative humidity, and the air temperature at 22 degrees Celsius.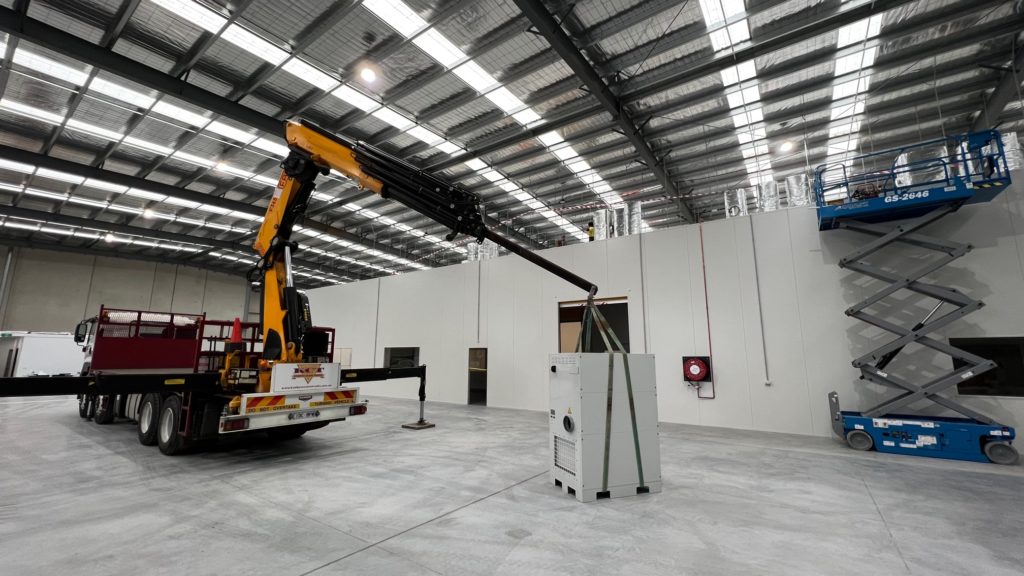 The solution
Chatfield OzCool selected the new Temperzone Econex Inverter split ducted units for all three rooms, along with the Smarttemp SMT770 Digital Controller.
Munters De-humidifier units were ducted into the return airpath to remove moisture from the air.
Due to the height and scale of the cool rooms, Chatfield OzCool utilised a scissor-lift during the installation as well as a mobile crane to manoeuvre the heavy Munters units into position.
No two jobs are the same, and it is Chatfield OzCool's ability to put years of experience and knowledge to use that create these unique and successful solutions. This insight, to be able to look at a project and determine the best equipment and installation process for the job, is what builds strong strategic alliances – The valued relationship between Chatfield OzCool and Total Coolrooms is another example.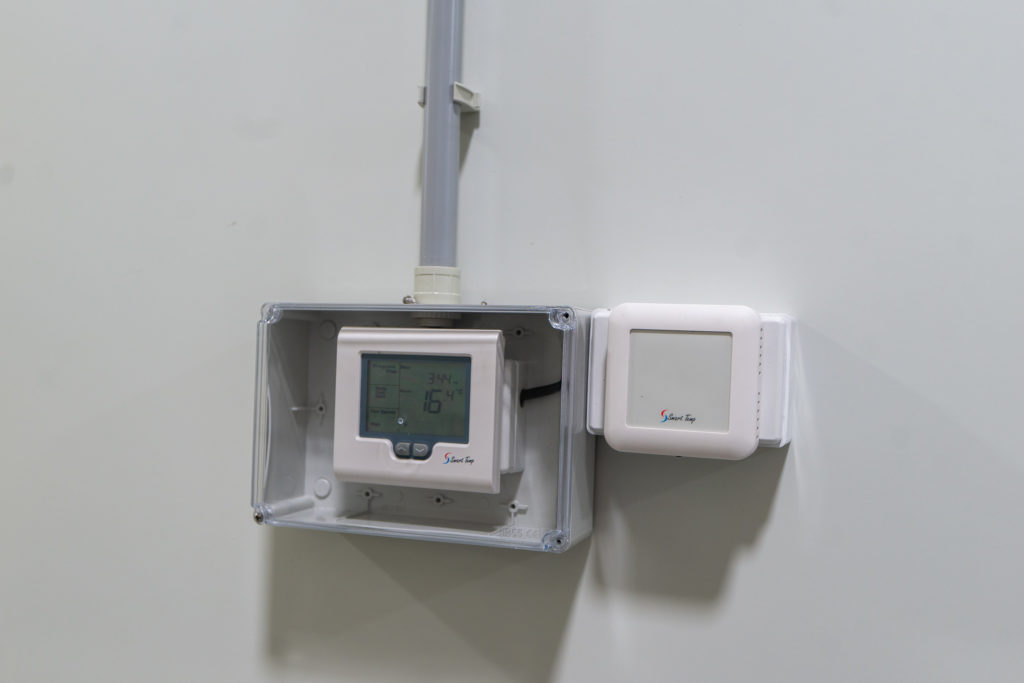 If you would like to find out more about the team at Chatfield OzCool, give us a call on 1300 361 186